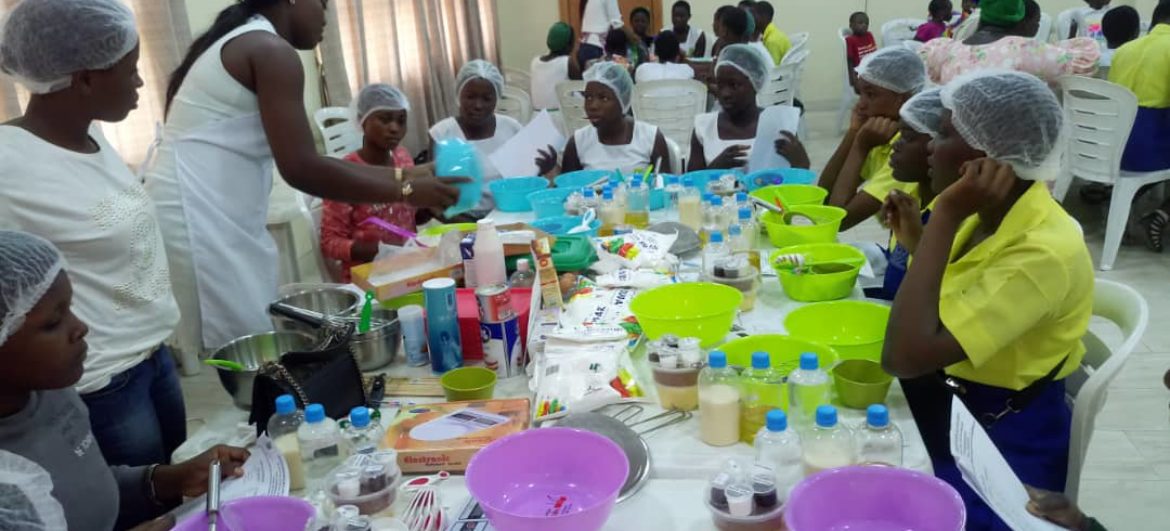 LEARNING ESSENTIAL SKILLS IN THE PERIOD OF COVID19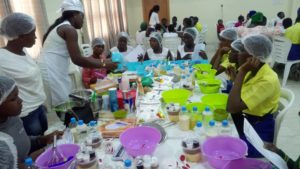 No one anticipated or expected a pandemic that will shake the world, cause unrest, reduce productivity and economic prospects so it's safe to say no one country is fully prepared to respond to the Coronavirus pandemic. While most countries of the world are trying to recover from the hit of this pandemic and take measures to reduce the spread of the deadly infection, lockdowns and curfews have become very common. Life is full of surprises and uncertainties, both enjoyable and unpleasant. This is an unpleasant time but we need to make a meaning out of it. Young people can learn the following skills during this lockdown period that are in high demand, will build competence and highly useful Post Covid-19.
Cooking or Food Skills: cooking skills help people to control what they eat and maintain a good nutritional status. They allow people to make healthier food choices. It is therefore important for young people to know how to cook and develop their cooking skills. Cooking is a life skill and you can also use it to generate income for yourself.
People Skills: People Skills add values to people. They are those sets of ideas that enable a person to effectively communicate with others and decrease the possibility of miscommunication. It helps in resolving issues or conflicts at home, school, workplace, community and other places. It essential for mutual understanding and effective communication. Having people skills is key to success in life
Artificial Intelligence: Artificial Intelligence (AI) has revolutionized the way people think, learn, and work in various fields, from finance to healthcare and mobile apps. AI plays more role in our daily lives than we can imagine. Artificial Intelligence uses intelligent machines built in a way that they react like humans. There are rising opportunities in AI and research reveals that the number of AI-related job opportunities is outranking other fields recently. AI is the future of works and must be taken seriously. Young people can use this period to learn the basics and fundamentals of AI.
Writing: Writing skills are an important part of communication. Good writing skills allow you to communicate your message with clarity and ease to a far larger audience than through face-to-face or telephone conversations. You might be called upon to write a report, plan a strategy at work or school; write a grant application or press release within a volunteering role; or you may try communicating your ideas online via a blog.  And, of course, a well written CV or résumé with no spelling or grammatical mistakes is essential if you want a new job. Writing is one of the best skills, and there are really no bad writers but if you really want to be one of the best writers you must practice and commit time to it and this is a good time.
Public Speaking: Public speaking is a great way of building personal development on many levels, since improving communication skills is helpful in almost every area of life. Whether your goal is to engage in political debate, make a career as a motivational speaker or gain confidence in front of an audience, public speaking can help you meet your goals in career, confidence building, personal development and critical thinking.
New Media Literacy: social media platforms have become very powerful tools. They are amazing communication channels where people can not only engage with their closest circle of friends, colleagues and relatives; they also help build a sense of community, and are bringing down borders, making communication and collaboration with people everywhere in the world easier. They have also empowered consumers and citizens beyond anyone's imagination; and have opened up possibilities for businesses, NGOs, and even schools to broaden their reach like never before. It is important for adolescents to learn how to navigate the social media world positively. This is a good time for young people to learn how to be social media savvy while also learning safety online.
Graphics Design: The demand for creative designers has become so high and demand is almost exceeding supply. Graphic designers express their creativity every day. As well as picking templates and choosing imagery and type they also have to think 'outside the box' to solve challenging briefs. If you're a creative type, with a good eye for details, graphic design gives you the opportunity to bring your ideas to life and you can make some cool cash while at it.