"''With gladness and a heart filled with appreciation, I say thank You YEF and #FCMB for making my life more interesting and most importantly adding value to it.  Looking back... I can only smile with joy in my heart, knowing the decision I took to join the empowerment training program to master my chosen vocation (tailoring) was not in vain.  Now, I am confident that I have learned so well to stand out amongst millions out there. May God continue to bless #FCMB and YEF once again. And to all the beneficiaries, may we not forget the hands that made us what we have become. As we have started receiving the rewards of their investment in us, please let's remember them also. Who knows! We might be laying a foundation for future beneficiaries''                                                                                             Idiah Jah'swill"
- Idiah Jah'swill
"I joined Goal at JSS1. During the Goal class, I always sat at the back seat because I was very small and shy back then. There was a day the facilitator pointed me out to answer a question which I did correctly. From that day, I became very confident and started to ask/answer questions in each session. In the sporting aspect, I joined the Taekwondo class which helped me to be mentally/physically fit and alert all times. I fully utilized the academic excellence ideals of Goal life skills training scoring 272 marks in JAMB at first attempt and 307 marks in post UTME at the University of Nigeria Nsukka. Before I gained University admission, I participated in the Goal camping program in different parts of the country; learning different vocations, sports and making new friends.  Immediately I graduated from Secondary School, I started working at YEF Lagos office as an intern. At YEF, I learnt about office etiquettes, facilitation, computer basics, data entry and was mentored on the process of securing university admission. It was really a worthwhile experience indeed; I go to school to facilitate Goal classes, write activity reports, staff minutes of meeting, data entry and improve my computer basic skill. These skills have been invaluable in my course work in school as a student of English. Finally, I want to say a very big 'THANK YOU' to Youth Empowerment Foundation and to Standard Chartered Bank. God bless you all. CHIOMA ATUEYI; former Goal champion at Itolo Girls Secondary School, Surulere, an undergraduate of University of Nigeria, Nsukka "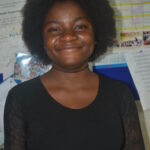 - Atueyi Chioma
"I gained so much from YEF and SCB courtesy of Goal project. I am a trained peer facilitator, learnt data collection & entry on sales force software and also improved my computer appreciation skills. Now an undergraduate student of Sociology at Federal University, Otuoke, Bayelsa state. I really lack words to express my gratitude to YEF and SCB. I never knew I could be where I am today despite my poor family background and other challenges that almost ruined my ambition of furthering my education. I lived with my uncle who did not have enough money to sponsor my education. Unfortunately, I don't know my father and have never had the privilege to enjoy the mother-daughter relationship; my mother left me at a very tender age.  However, I found hope, strength, renewed spirit and future in Goal and in YEF.  YEF and Goal have significantly improved my live and has contributed immensely in my Education so far. I am in third year now in University. In future, I will like to touch other girls lives positively just as I have being blessed.  I am so proud and I appreciate God for bringing YEF and Goal project into my life. Blessing Patrick-(Former Goal Champion at Eric Moore Secondary School, Surulere Lagos, an undergraduate student of Federal University, Otuoke, Beyelsa State)  "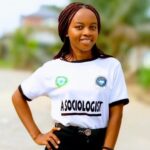 - Patrick Blessing
"When I was in Junior Secondary School 1 (JSS1), I used to perform woefully in my academic work. But since I joined Goal everything about me has changed including my academic performance. Goal training have made me realized the tips for achieving quality academic performance. While the benefits enlisted in the Goal life Skill manual motivated me more in doing well in my school work. Some of the things I did after my training was always being in class and paying attention when my teacher is teaching, doing my assignment and class work promptly, asking important and relevant questions etc. However, my academic performance has greatly improved and I have become one of the best students in my school. I have been chosen by the school authority to be representing the school in debate and quiz competitions as I have been also made the Junior Secondary School Christian leader, the Red Cross secretary, JET club president and secretary to the student representative council. Goal programme has really helped me in all areas of life because I can boldly face the crowd, talk to others politely and report any form of violence against me or among any of my peers . I also learned how to kick football, but more professionally on how to trap and make passes to my team mates on field while forming an alliance in solidarity to achieve our goal as a team."
- Elizabeth
"I benefited from the SCB (School-Based) Goal project few years ago. Recently I was selected for Skills for Life project (S4L) project. I learned Make-Up and Gele at Rullion capacity Builders in Surulere, Lagos. It took me 3 months to complete my training. This opportunity has exposed me to lots of people who in turn have become my customers. I train interested apprentices on the vocation and have a fan base of over 100 on Facebook. Every week I make at least 10000 (ten thousand) Naira and render home service almost every weekend. I can now boast of a good amount of money in my savings account which I will be using to register my Jamb exams very soon. However, I am also making a frantic effort to register my business brand with CAC (Cooperate Affairs Commission) as soon as possible. I am so grateful to SCB and YEF for changing my life for best. Honestly, I can't thank them enough!"
- Emmanuel Chiamaka
"Well, before I was picked by the Youth Empowerment Foundation (YEF), I would say I have been in the dark, so naïve. But thanks to YEF and Standard Chartered Bank who sponsored me in computer training and other skills for life. I feel like I have just been born into the present world. So far, my experience with Youth Empowerment Foundation and Standard Chartered Bank has been great and sometimes I wish it would never end and for that I am grateful."
- Miss. Ahuchaogu C.